A gospel text – THE gospel text so well known! (Luke 15:11-32).
Too well known, perhaps… to the point that we fail to recognize the real identity of the people –
those presented in Jesus' parable.
A son like… many other…
Cherished by a loving father…
Unaware of all that the father's love does lavish on him…
Dreaming of other places where freedom should be found…
Clinging to the illusion that no bonds or boundaries is liberty…
Wanting to enjoy life in his own way…
Suddenly aware of all that has been lost…
Making the experience of need, real need…
Realizing that what he had was the answer to this need…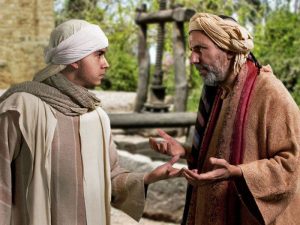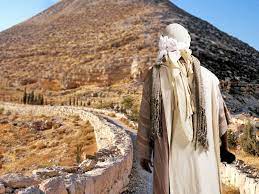 A son like many… of us…
We may try not to notice our situation as it is…
We may use different means to deceive ourselves…
We may say that all is well while knowing it is not…
We may cling to the illusion that being free is all that matters…
We may pretend that we do not need anybody…
We may protest any intervention of those near to us seeing it as interference…
We may claim that we do not need 'a god' and all that it means…
We may have gone far… far away indeed… far from our true selves…
Shall we, at long last, "come to our senses" as the young man in the parable did?
Shall we have the courage to "leave this place" of pseudo-freedom and start on the way to return 'home'?
Shall we dare to acknowledge to ourselves, and to our Father, that we have not been what he and we want most?
Then, the festive spirit that will be ours can hardly be described – it needs to be experienced!
Note: Another reflection is available on a different theme in French at: https://image-i-nations.com/24e-dimanche-de-lannee-c-2022/
Source: Images: freebibleimages.org