Some years ago, I saw a Christmas card of a very unusual design. It depicted the star of Bethlehem, shining bright. And the shadow this star cast on the ground had the shape of… a cross.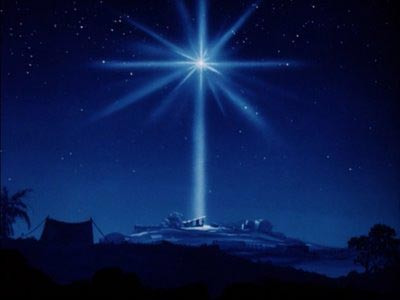 Quite a prophetic expression and a unique evocation of the meaning of the Nativity. More than once, I searched the web in vain to find back this illustration. But the message has remained with me…
From the darkness of the Christmas night in Bethlehem to the darkness of Golgotha, a LIGHT has shone – the very one which has led the prophet Isaiah to say:
"The people that walked in darkness have seen a great light." (Is.9:2)
And of the coming of Jesus in our world, the apostle John said with conviction:
"The light shines in the darkness, and the darkness has not overcome it." (Jn.1:5)
The light of him who could say:
"I am the Light of the world; whoever follows me will not walk in darkness but will have the light of life." (Jn.8:12)
"The light of life" this is the gift of Christmas offered to us by God himself.
A unique gift, the one we can't do without!
Note: Another reflection is available on a different theme in French at: https://image-i-nations.com/noel-annee-c/
Source: Image: youtube