Repeatedly, and in many ways, poets and prophets have said it: LIFE IS A JOURNEY.
The beginning of a new year is, somehow, a reminder of this.
Of course, a journey means setting out and being on the move.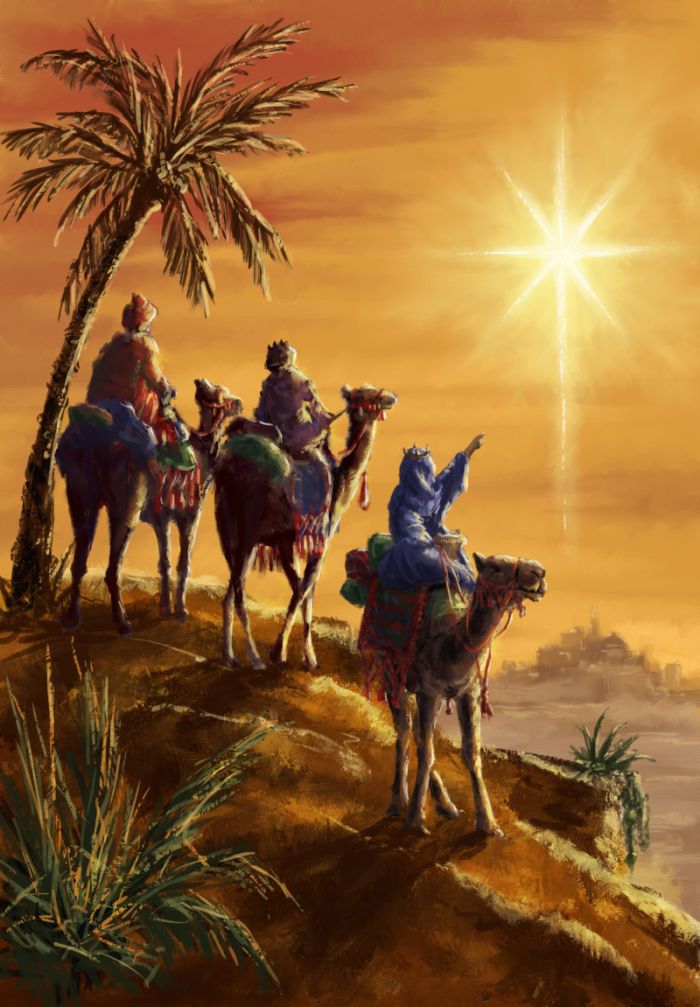 Today's gospel, on the Feast of Epiphany (Mt.2:1-12) illustrates this very clearly.
We see three men on the way, they have set out towards… the unknown.
Ready for whatever the journey has in store for them:
Joyful surprises, painful circumstances, threatening obstacles, suspicious encounters…
There may be moments of darkness, periods of questioning – it is all part of the journey.
Being on the move – we are!
So often running here and there, rushing, hurrying, always on the go.
But… a journey must have… a goal.
Setting out is meant to be towards a destination.
Moving for the sake of moving is not being on a journey.
We may be caught in a frenzy of perpetual movement but this cannot bring to a definite place –
the place we are longing to reach – that of happiness, peace of mind and heart, true serenity.
So, perhaps today's feast reminds us that, at the beginning of a year still new,
we need to see clearly the destination we want to reach…
the place where we want to find ourselves… at the end of the year.
Or, at the end of our journey on this earth…
Note: Another reflection is available on a different theme in French at: https://image-i-nations.com/fete-de-lepiphanie-annee-a-2020/

Source: Image: www.pinterest.de