People sometimes say that poets and prophets have a way with words.
This expression means that poets and prophets have the gift of stirring up our imagination.
They offer us… visions!
Yes, they enable us to see things we had not perceived, or to see familiar things in a new way.
This is the case with Prophet Malachi that we meet in the 1st reading of today's celebration (Mal.3:20 or, 4:2)
His message offers us the image, more still, the promise of God's coming to us.
Coming to us like the welcome warmth of the sun – a sun that brings HEALING.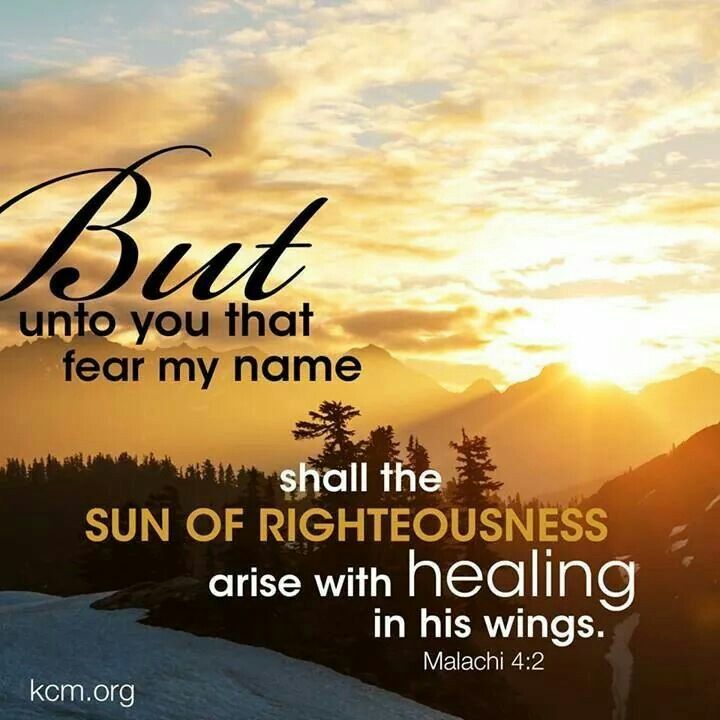 "The sun of righteousness will rise
with healing in its wings."
 
Healing… who among us does not need it?
Healing of some physical condition that causes suffering for too long…
Healing of some psychological trait of our personality that can be made less disturbing…
Healing of some memories of the past that are crippling our present…
Healing of some addiction that enslaves us and distorts our relationships with people…
It is offered to us, offered by the One who is always ready to heal in a way beyond expectation,
beyond even what the wildest imagination can suggest.
And, long ago, he has promised:
"Whoever comes to me I will never drive away. (Jn.6:37)
 
It is a promise, HIS promise.
Note: Another reflection is offered on a different theme in French at: https://image-i-nations.com/33e-dimanche-de-lannee-c-2019/

Source: Image: Pinterest.ca