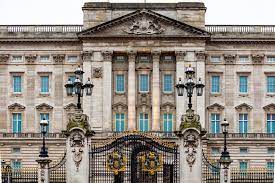 For the seventh year in a row, the Network of European Royal Residences invites its members, cultural and political institutions, historic houses and their audiences to celebrate heritage on social media on July 19, 2022!
THE 2022 PALACE DAY WILL BE DEDICATED TO BIODIVERSITY!
This year, let's talk about biodiversity !! When you talk about royal residences, we generally think to a big palace full of gold, paintings, sculptures, etc. But we often forget the wonderful biodiversity that we can admire in the parks and in the gardens of the royal residences. Exotic trees, thousands of bird species, wild animals, Royal Residences are home of an rich and various fauna and flora. And it's not something recent!
Fauna and flora are often represented in the sculptures, the paintings, the artworks in the royal residences. Kings and Queens of Europe brought exotic plants for their gardens and wild animals for their "menagerie" and have contributed to the diversity of species. And today, professionals of palace-museums raise awareness and preserve this incredible biodiversity which is totally part of the richness of Palace-museums and the natural heritage!
Source: Text: www.palaceday.com    Image: unsplash.com