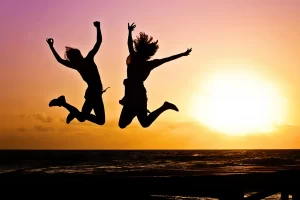 The International Day of Happiness is observed every year all over the world on March 20 to highlight the importance of happiness in the lives of people.
The day recognizes happiness as the one of the most important need of human being and also highlights why it is essential to discuss about it. Apart from the individual happiness it also focuses on over societies happiness, countries happiness. So it guides governments, organisations so they can make public policies or corporate policies which can improve happiness quotient of the people in country or for any specific organisation also.
History of International Day of Happiness 2022
The United Nations started to celebrate the International Day of Happiness in 2013 but a resolution for the same was passed on July 12, 2012. Bhutan was the first country which emphasized on the importance of national happiness in 1970s. They brought the concept of Gross National Happiness over Gross National Product.
It shows that just by increasing GDP or income of the people it doesn't guarantee happiness. But there are other factors which also plays major role in happiness of the person. The World Happiness Report, evaluates global happiness from various countries and then publish the happiness report before World Happiness Day on March 20. To rank various countries on happiness it considers six characteristics like GDP per capita, social support, life expectancy, freedom to make choices, generosity, and perception of corruption.
Source: Text: The Free Press Journal   Image: pexels