There are different ways of reading a gospel text, or listening to it.
Sometimes, we have a sense of 'déjà vu' – it seems we know all about it for such a long time.
At other times, what is described feels strange, foreign, not related to our own experience.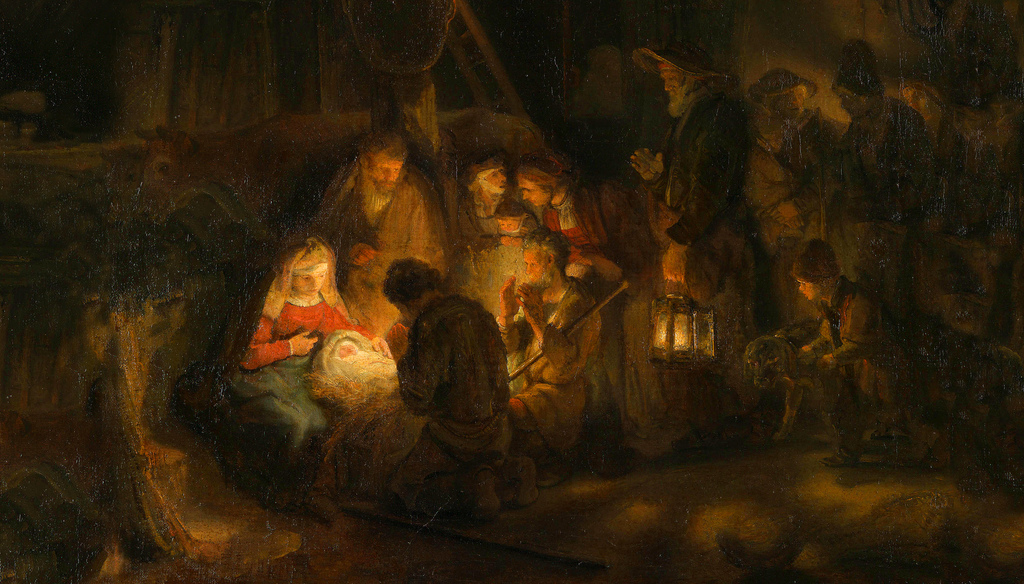 But the quiet contemplation of a scene can be instructive and truly inspiring.
On this Feast of Mary, Mother of God, today's gospel text (Lk.2:16-21) can be exactly this for us.
"The Shepherds hurried off and found Mary and Joseph, and the baby…
They spread the word concerning what had been told them about this child…
They returned, glorifying and praising God for all the things they had heard and seen."
 
"All who heard it were amazed at what the shepherds said to them…"
"Mary treasured up all these things and pondered them in her heart." 
Hurrying to find…

Sharing what has been discovered…

Glorifying and praising God…

Marvelling at what happens…

Treasuring up and keep pondering…
A good programme for the adventure through the new year just beginning!
Note: another reflection is available on a different theme on French at: https://image-i-nations.com/fete-de-marie-mere-de-dieu-annee-a-2020/
Source: Image: Armenian church us (Rembrandt painting)