Many are the texts offered to us during the festive season of the Nativity.
And the figures, or characters, that we meet in the different scenes are also many.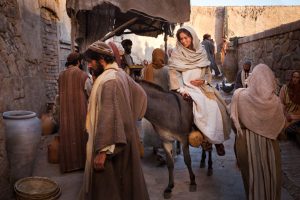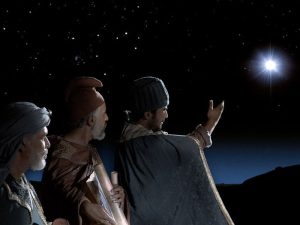 Through all this, one aspect strikes me as very interesting.
It is the fact that so many of the people are… on the move!
People are… displaced, so too speak.
 Mary and Joseph must leave Nazareth to go and register themselves in Bethlehem (Luke 2:1-5).
The shepherds leave the place where they watch over their flock to find a new-born child (Luke 2:8-20).
The Magi set on a long journey to find the new king born in a distant land (Matthew 2:1-12).
As I look at them all, I wonder if Christmas is not precisely this: a celebration of… displacement!
A period, a blessed moment, when we accept to be uprooted to reach another place…
Nowadays, many have to accept a painful departure into the unknown…
Some people are forced from their homes and must start a long journey of migration…
So many people of different nations make the experience of 'diaspora' – being strangers into foreign lands…
For many of us the displacement, the movement, will not be geographical, but no less real.
We need to move from self-complacency to a more authentic living…
We have to abandon our old certainties to find new ways of understanding, of being…
We must leave our egoistic attitudes to pay attention to the needs of those around us…
This journey cannot be described in terms of steps, stations, or kilometers.
But it will involve leaving what is familiar and accept to be… displaced by God.
He – God-with-us – will bring us to the place he has meant for us –
the place of true happiness and deep peace which we long for…
 
Note: Another text is available on a different theme, in French at: https://image-i-nations.com/fete-de-la-nativite-du-seigneur-annee-a-2022-2023/